SELL MORE EFFICIENTLY
Bespoke sales development programs to decrease administrative distractions
BE
CONSISTENTLY
PRODUCTIVE
MANAGE
PRIORITIES
CONSISTENTLY
Every Salesperson Wants More Time to Sell
When your salespeople have so much on their plate, staying focused and in a consistent rhythm can be a struggle.
When people are distracted they:
Lose track of their pipeline
Fall behind on daily tasks
Fall short of their sales targets
The problem is, you and your team wear many hats, so it's hard to figure out how to juggle all the balls in the air. Every day is different and sometimes it can be a challenge to follow a specific system that keeps everyone on track.
YOU DESERVE SALES DEVELOPMENT TO HELP YOUR PEOPLE LEARN HOW TO STAY FOCUSED
AND MOTIVATED DESPITE THE CHALLENGES OF DAILY, UNFORESEEN TASKS OR INTERRUPTIONS.
ENHANCE
PIPLINE EFFICIENCY
You need an efficient pipeline for your sales leads but without a clear process to guide your salespeople, progress is hindered. We'll help you create a new relationship with CRM so you can clearly identify what is standing in your way of having a clean and healthy pipeline. Follow our simple steps for accurate forecasting, increased revenues, and a clearer view from month to month.
DEVELOP
CONSISTENT PROCESSES
Without consistent processes in place, you risk your salespeople adopting a different approach throughout your organization. And when your people are saying different things this can quickly become confusing for your customers, and for your sales teams. Our collaboration principle helps everyone to be on the same page so no matter who a customer is speaking with, they are hearing the same language, ensuring a first-class customer experience.
MEASURE & COACH TO PERFORMANCE
Coaching salespeople and giving feedback can be a challenge. Sometimes it's not the right timing or you may not always know what to communicate to see the progress you desire for your people. We work with managers in groups and 1:1's to help them identify the skill gaps for their people so they will be able to feel more comfortable identifying and communicating performance challenges.
The secret to successful sales? Consistency.
When you have so much to juggle, you don't have time for your training to fail. You need to know it is taken care of for you and will deliver results. We know it can be a struggle to get in a consistent groove when processes are changing, customers are calling, and salespeople are busy. The good news is we focus on gradual learning processes and reinforcement sessions to help you figure out what new habits your team need to create for a more productive day and a stronger customer experience.
WE REINFORCE CONCEPTS: We make sure your program is cost effective by working with your team to put their learning into practice, so they know how to apply it on an everyday basis.
WE BECOME YOUR GO-TO PARTNER: We partner with you to develop a sales team that is engaged, productive, and balanced… resulting in sales professionals who have the ability and the motivation to perform well in their roles.
WE ARE AN EXTENSION: We become an extension of your team and not just an outside resource. We will bring attention to other gaps that you may not have identified yet.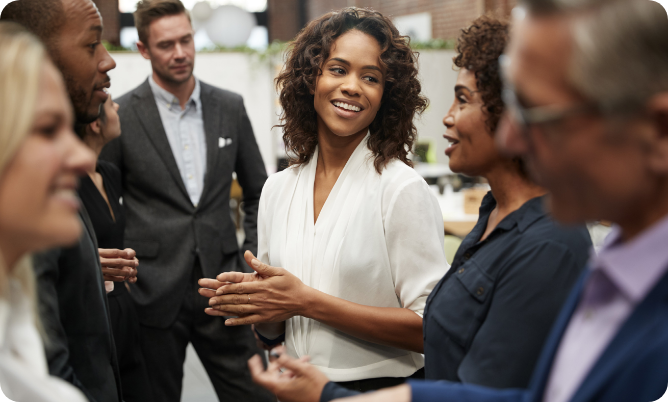 When you've got a good team – and you don't want them to be stressed, you want development that will educate, motivate, and empower them. Stressed out sales teams never perform well. Stress can cause a decrease in performance, high error rate, poor quality of work and staff turnover. You deserve tailormade solutions that are going to count. Your salespeople need a clear strategy that lets them know that the right things will be accomplished in the right way, at the right time, with the right buyers. That's why we put a lot of effort in reinforcement sessions, practice work, and accountability groups so your team will enhance their sales skills both in a workshop experience and on the job.
"Because of working with Willow North, our reps could communicate our core messages and manage their pipelines more effectively, leading to an increase in conversion rates and a shorter sales cycle".
VP Sales, BoardEffect
Here's how we customize your learners' journey
and help leaders enact real change.
SCHEDULE A DISCOVERY CALL
We take time to understand your goals and gain insight into how your sales team is operating so we'll know how to help.
RESEARCH
We take a deep dive into your business and produce a comprehensive report, setting baselines to measure progress from and agreeing a plan for our work.
WORK
We put the development plan into action, communicating clearly and regularly with everyone involved so people know what's expected of them and when. We'll report back mid-way through our program to discuss progress and goals for the next phase and meet again at the end for a full evaluation and debrief. We're there to support you every step of the way.
CHANGE
We're all about creating new habits. We help your team identify who they want to be, as a salesperson, how they want to behave as a salesperson and what new habits they would like to create. Our goal is not just about teaching to retain knowledge – it's about your people obtaining the skills and the ability to sustain more sophisticated approaches.
Bespoke training gives your people what they need
to succeed as salespeople and future leaders
Many sales leaders, like you, want to ensure your team is focused on the right things at the right time, but because you too struggle with your own day to day, it makes it a challenge to figure out how to help your people in doing the same.
We know living in the problem with no change only makes things more complicated to manage. No leader wants their team to suffer from:
Inconsistent Processes
Unmet Goals
Here's the reality: Staff development should not only equip your people with the right skills, but show them how to put that to use to effect lasting change. That's why we've helped many organizations in different industries experience a deeper level of Consistency, Productivity and Efficiency to the mission of their organizations.
So, if you're ready to see your team better manage their pipelines and decrease administrative distractions, then SCHEDULE A DISCOVERY CALL. Our team is ready to help you today.
Sales Professionals Have a Desire to Improve, but Sometimes, They May Not Know How:
Initial FOCUS© is an effective and user-friendly productivity management technique that helps sales people see tasks through from inception to completion and helps to organize their day to gain consistent momentum and minimize distractions.
Negotiating for Results provides salespeople with techniques they can use for turning face-to-face confrontation into side-by-side problem solving.
Influencing Collaboration© helps sales professionals improve their communication with their customers and peers so they will have an opportunity to set clear boundaries and collaborate more efficiently for the most optimal results.
What would your organization look like if your people had the support they needed to succeed?
DOWNLOAD OUR FREE GUIDE:
Download this FREE Guide and gain access to 7 Coaching Tips That Will Improve Your Reps And Elevate Trust